Translation Devices and Apps for Travelers
Everyone loves to see the world but fears come in the way. You would be afraid of being alone in a foreign country because you may be unable to speak their language. How will you communicate there? Well, stop worrying and start your journey. Here are some translation devices and apps discussed that are helpful for travelers to get point across.
Google Translate
While talking about translation apps, Google Translate comes in mind and is considered the elephant for good reason. The app supports more languages and it has comprehensive features which make it well suited for travelers.
Google Translate offers a different degree of support for multiple languages:
• Offline support for 53 languages
• Type to translate for 103 languages
• Speech to speech translation for 32 languages
• Instant camera translation for 29 languages
• Handwriting translation for 93 languages
It can translate menus, sign, and other content in written form by using phone's camera. It also provides offline support for many languages and is integrated with Android to translate websites and text messages.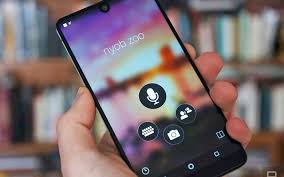 iTranslate Voice App
iTranslate Voice provides a voice to voice translation and text to speech translation on both Android and iOs devices. It can translate what you say. Offline support is available for some specific languages. You can save your common phrases in "phrasebook" to access them easily.
It supports 42 languages but not to the same degree. iTranslate Voice has fewer whistles and bells as compared with Google Translate. If compared, iTranlsate has better input and output than Google Translate.
SayHi App
It is a universal translator integrated with iPhone and offers speech to speech translation for 43 languages. You speak, it translates. The application claims that it gives 95% accuracy for recognition of the voice. LapTopMag says it has an appealing straightforward interface. The languages include English (USA), English (Australia), English (UK), English (India), Spanish (USA), Spanish (Spain), Spanish (Colombian), Spanish (Mexico), French (Canada), French (France), Italian, German, Japanese, Mandarin (Taiwan), Mandarin (China), Korean, Norwegian, Danish, Cantonese, Dutch, Swedish, Portuguese (brazil), Portuguese (Portugal), Russian, Polish, Arabic (Saudi), Arabic (UAE), Arabic (Egypt), Greek, Finish, Indonesian, Turkish, Hebrew, Hungarian, Slovak, Czech, Malay, Vietnamese, Catalan, Thai, Romanian, Basque, and Hindi.
WayGo App
WayGo can instantly translate Japanese, Chinese, and Korean characters without any data connection. These languages can also be translated using the camera on the smartphone.
TripLingo App
TripLingo combines a phrasebook with a voice translator, and along with other travel tools like a currency converter, a tip calculator, and emergency information. It also combines its translators with numerous handy extras. It includes cultural information, international calls with Wi-Fi, language learning tools, and much more. The translator has casual, formal, and slang translations for common phrases. The app also provides a real live human translator for you. Full content has been provided for the languages i.e. Portuguese, French, Hebrew, Japanese, Mandarin, Thai, Spanish, Italian, German, Hindi, Korean and Russian. Language line help is offered for 180 languages per minute.
The ili Device
It is a wearable device that you can hang around your neck and use for translation in real time. The languages include are English, Japanese, and Chinese. French, Korean, Italian, Arabic, Thai and Spanish will be added soon. It provides Speech to Speech translation and no mobile phone required.
The Pilot Device
It is a latest wearable device for translation to make waves in this technology world. It has two earpieces (one for each speaker) and an app. It provides real-time translation to your ear canal, can work offline and doubles for your music. The languages are French, English, Italian and Spanish.
These applications and devices may say that they are universal translators, but in reality, they are not. If you have a choice between a human translator and a translation app, keep in mind that these devices or apps do not give 100% accuracy. Avoid using them for business deals or other legal matters. No doubt these are best for travelers.